My Silk Road travels continue with a visit to Bursa, known for its silk and silk trade.  The city is quite large; almost 2 million people live there.  It was the second capital of the Ottoman Empire in the 1300's.  There are lots of Iznik tiles there that I missed seeing in Iznik.  There are many beautiful mosques and sultan mausoleums to see.  The bazaars are connected together and seemed endless.  My hotel is an old bookstore in an Ottoman style house on the top of the city wall with a great view. I really needed 3 days to see all of Bursa, but I had a good short visit of the main sites in the old town in one.  I also found a local restaurant that served the famous Bursa Iskender kebap, and only that!
This week's big event was a presentation to the Materials Engineering Department at Anadolu University.  I focused on my use of 3D scanning and printing in my work and their current uses in the ceramics field.  It was a great audience with good questions.  At the end of the presentation, I received a certificate of appreciation.
It was midterm this week and I had 14 individual crits with my students and the help of my assistant and translator Esin.  The students pulled through with work that I was very pleased with.  Considering our slow start with two holidays the first month of the term, they worked hard towards midterm and did well.   I was touched when one of the students said he wished I would be here in the spring term so he could take another class with me.
I was invited to two dinner parties this week.  I am in love with Turkish food and drink.  Oh, and as you likely have seen from my other posts, the people are really warm and welcoming!  Food and drink are an important part of the culture. Whether it is tea, coffee, rakı or wine… sitting and talking, just taking time to do so is central to the culture.   And although I have a long way to go to be good at it, I was taught some belly dancing moves at one of the parties.
On Friday I enjoyed visiting one of my colleagues and seeing her work. Pinar is a luster master.  It has been great to get to know so many talented artists and teachers at Anadolu University.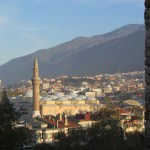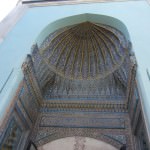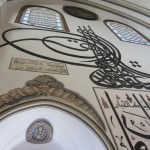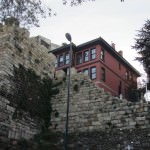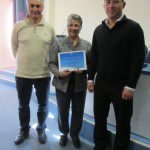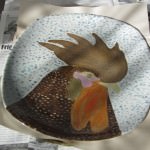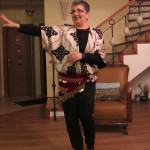 Disclaimer:  This is not an official Department of State website, and the views and information presented are my own and do not represent the Fulbright Program or the Department of State.